Health and Wellness
Student Health Services
Promoting a healthy lifestyle, reducing risk behaviors and providing health education to our students.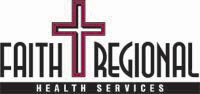 Faith Regional Health Services provides part-time health services for students on the Norfolk campus. Found in the Lifelong Learning Center Suite 101 (Office 142), students have access to a nurse and many health-related services at no cost.
During the 2020-2021 academic year, due to COVID-19, students can be served via appointment only by calling (402) 844-7176. No walk-in visits are permitted at this time. All students will need to show their ID card at the time of service. Student Health is closed during weekends, holidays and breaks.
If the on-campus nurse is not available during the hours posted below, students can be seen at the off-campus location.
Services offered to students at no cost include:
Over the counter medications and recommendations
Tests for Strep Throat, Mono, and Influenza
STD testing and education
Pregnancy testing
UA's for Urinary Tract Infections
Blood pressure checks
Blood glucose monitoring
Crutches (lend only)
Ice packs
Wraps
Community resource information
Communicate with Nurse Practitioner for needed prescriptions
Off-campus physician care is also offered at student's expense:
X-rays and related radiology diagnostic services
Laboratory tests: blood tests, urinalysis, serologies etc.
Prescription medication
Any physician or physician's assistant care received other than that scheduled in Student Health.
Student Health Services Hours
When classes are in session, student health services are available during the following hours:
| Day | Time |
| --- | --- |
| Monday | 8:30 am - 3:00 pm |
| Tuesday | 8:30 am - 3:00 pm |
| Wednesday | 8:30 am - 3:00 pm |
| Thursday | 8:30 am - 3:00 pm |
| Friday | 8:30 am - 12:00 pm |