Welcome to Northeast from President Barrett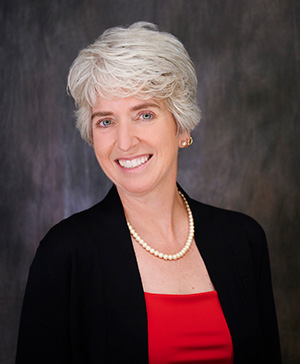 Thank you for making Northeast Community College your destination to meet your educational and career goals. Northeast Community College is dedicated to the success of students and the region it serves. Our vision is to empower every person in our region to achieve their academic and workforce development goals by championing student success, practicing continuous improvement, being mindful stewards of our resources, building partnerships and collaborations, and creating an inclusive, diverse culture. We believe education is instrumental in improving lives and should be accessible and affordable to everyone; whether you're a traditional student or a non-traditional student, a first-generation college student or a student from an underserved community. We embrace you; we welcome you.
You will find our programming to be rigorous, engaging, and relevant as we empower you to develop new skills, learn new technology, and gain the knowledge necessary to succeed. We have strong partnerships throughout the service region and beyond which ensures our programs are aligned with employer needs and the latest workforce tools and trends. These are some of the many reasons that Northeast has been recognized nationally for our successes inside and outside the classroom.
Whether you are starting college for the first time, returning to the classroom, or here to take a course to advance in the workplace, you will appreciate the range of programming and services available to address your needs.
I thank you for choosing to become a part of Northeast Community College and we look forward to supporting you on your journey.
Leah A. Barrett, Ed.D., M.B.A.
Senior Leadership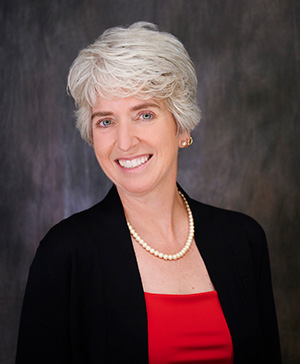 President
Wyoming native Dr. Leah A. Barrett is the president of Northeast Community College in Norfolk, Nebraska. Barrett earned a Bachelor of Science in Business Administration and a Master of Business Administration from the University of Wyoming. She holds a Doctor of Education in Executive Leadership from St. John Fisher College in Rochester, New York. Immediately prior to leading Northeast, she served as the vice president of student affairs at the Northeast Wyoming Community College District in Sheridan. Barrett also served as the associate vice president for enrollment management and student affairs at the SUNY Brockport (State University of New York) from 2008-2016. She has also been employed by Arizona State University, Boise State University, University of Wyoming, and Valparaiso University since first entering higher education in 1992. President Barrett provides vision for the college in its 20-county service area while leading and directing the planning and operations of all aspects of Northeast programming and services.
---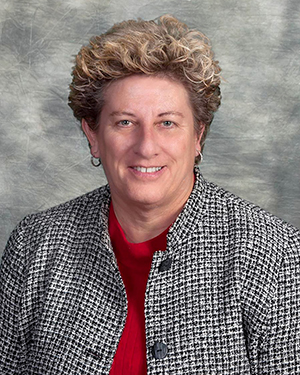 Vice President of Educational Services
As vice president of educational services, Dr. Gill oversees the day-to-day general oversight, supervision, management, and budget development of the academic divisions at Northeast to include science, information technology, agriculture, and mathematics; applied technologies; business and humanities; health and public service; adult education and extended campuses; workforce development; and the center for teaching and learning. Additional responsibilities include serving as a collaborative member of the senior administrative leadership team at the college; serving as the chief academic officer for the college; and representing the college statewide in academic matters related to articulation of college credit and the Nebraska Transfer Initiative coursework. Gill began her career in higher education in 1987 in the student service field. She coached intercollegiate women's basketball for 19 years at the NJCAA, NAIA, an NCAA Division III levels, held the rank of assistant professor as a lecturer, and served in various roles in the student services area including as an area dean of students prior to joining Northeast. Gill served as the dean of health and wellness prior to her current role in educational services. She holds a Bachelor of Arts in Comprehensive K-12 Health and Physical Education from Kearney State College and a Master of Arts in Educational Administration from the University of Nebraska-Kearney. Gill earned her Doctor of Philosophy in Educational Administration from the University of Nebraska-Lincoln with an emphasis in Higher Education Leadership.
---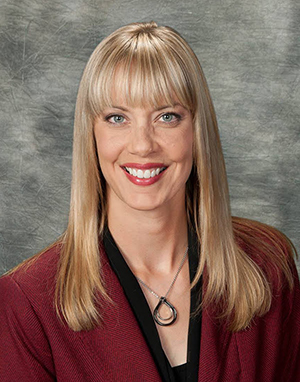 Vice President of Student Services
As vice president of student services, Amanda Nipp oversees the areas of athletics, student life, admissions and registration, marketing and recruitment, financial aid, and student success. The student services division supports students throughout their college career from admissions application to graduation and beyond, to assistance with transfer to a four-year college, or assistance with their job search. Nipp, a native of northeast Nebraska, holds a Bachelor of Arts in Communication from Nebraska Wesleyan University and a Master of Science in Higher Education from the University of Kansas.
She has 20 years of experience in higher education and began her career working in the TRIO Student Support Services program at Chadron State College. She has been employed by Northeast Community College for just over 10 years, serving as director of early entry (dual credit) programs and dean of enrollment management prior to her current role. Nipp was a member of the board of Bright Horizons, the regional domestic violence and sexual assault program, and served as president. Nipp is currently secretary/treasurer of the North Fork Transit Board of Directors, representing Northeast student interests in public transportation plans in the Norfolk community.
---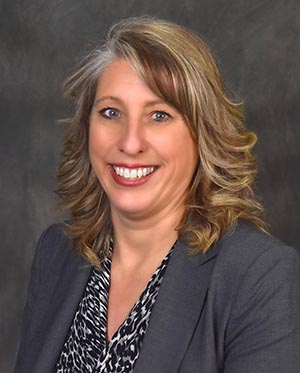 Vice President of Development and External Affairs
As vice president of development and external affairs, Dr. Tracy Kruse oversees the college's resource development, grants, alumni, and state and federal governmental relations activities as well as the management of Lifelong Learning Center operations and event management services. Additionally, she serves as the executive director of the Northeast Community College Foundation and works directly with a 21-member Foundation Board of Directors.
Kruse leads a division that has raised over $35 million for college programs, scholarships, and facilities since joining the team in 2013. She has more than 20 years of experience in marketing, communications, and fundraising. Prior to joining Northeast, she was employed at Northeast Iowa Community College (NICC) for 10 years, first as director of marketing and communications and then as executive director of external relations. At NICC, she was successful in securing $27 million in grants and private support, as well as leading a $35 million successful bond levy campaign to construct several new facilities.
Kruse earned a Bachelor of Arts in Public Relations and Communications and a Master of Business Administration from the University of Northern Iowa. She earned a Doctor of Philosophy in Education Leadership and Policy from Iowa State University. Her dissertation and several published works focused on the intersection of social capital and finances among community college students.
---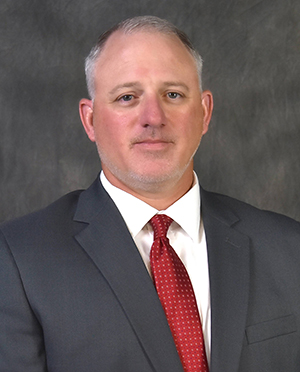 Vice President of Administrative Services and General Counsel
As vice president of administrative services and general counsel at Northeast Community College, Scott oversees all finance and facility areas, as well as all legal affairs of the college. Scott was a private practice attorney in Norfolk, Nebraska, for 25 years prior to his role at Northeast. Scott holds a Bachelor of Science in Business Administration from University of Nebraska - Lincoln, and a Juris Doctorate from the University of Nebraska College of Law.
Scott's volunteer work has included serving in various capacities on the Northeast Community College Foundation, Battle Creek Public School Foundation, Norfolk Area Chamber of Commerce, and Norfolk Noon Optimist Club. Scott is also a member of the Nebraska State Bar Association and the Nebraska Coaches Association.
---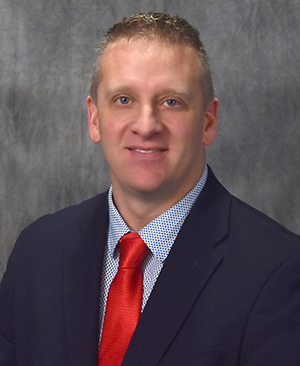 Vice President of Technology Services
As the technology leader at Northeast, Paul Feilmeier serves as the key advisor to the president and other members of the President's Cabinet on technology strategies, initiatives, and innovations to support student learning, service delivery, workplace efficiency, and organizational effectiveness. He provides vision and direction in leading all aspects of technology operations and oversees teams in his division that are responsible for transforming the experiences of students, faculty, and staff through technology innovation.
Before devoting his work full-time to Northeast Community College, Feilmeier was the information technology director at a hospital. He transformed the information technology culture into a proactive, revenue-generating department with increased employee engagement every year improving from two-star to five-star engagement levels. He reduced the organization's infrastructure footprint, directed enterprise-wide infrastructure upgrades, and consolidated servers from 300 physical servers to hybrid cloud/on-premises environments. He revolutionized the information security program, improving risk assessment scores from 33% in year one to 85%.
Feilmeier earned an Associate of Applied Science in Computer Programming at Northeast Community College, a Bachelor of Science in Management of Information Systems from Bellevue University, and a Master of Science in Management of Information Systems from Bellevue University. He has earned Project Management and Lean Six Sigma certifications in addition to several other technical certifications.
---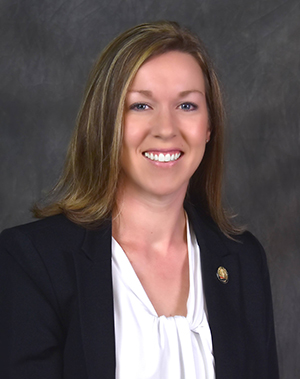 Associate Vice President of Human Resources
Jessica has worked at Northeast Community College since February of 2017 serving in multiple roles in the Human Resources Division. She served the College as the human resource compliance officer and later transitioned to the director of human resources, talent & human resource compliance before moving into her current role. Her goal is to enhance the human resource functions at the college to ensure fair and equal treatment of employees, create strong professional development and engagement opportunities, and develop a strong compensation structure to increase retention rates. She has 12 years of experience in human resources management and administration between private industry and the non-profit sector.
Jessica earned an Associate of Applied Science in Business Information Technology at Southeast Community College. She later earned a Bachelor of Science in Business Management and a Master of Science in Organizational Management, both with a human resource focus, at Peru State College. Jessica also holds a SHRM Certified Professional certification (SHRM-CP). Her future goal is to obtain a juris doctorate.
---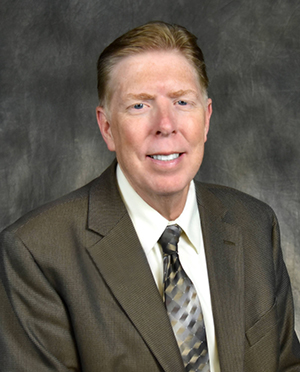 Director of Public Relations
As director of public relations at Northeast Community College, Jim Curry is responsible for developing and executing public relations activities for the institution. Prior to joining Northeast, he was employed for 32 years at WJAG Radio, Inc. in Norfolk, where he served as news director for the majority of his employment. Curry is a graduate of Northeast Technical Community College, where he earned an Associate of Arts in Broadcasting. Additionally, he holds a Bachelor of Science in Mass Communications from Wayne State College. Curry is also a graduate of Leadership Norfolk.
---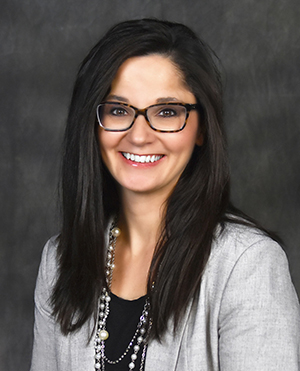 Director of Institutional Effectiveness
Lindsay has worked at Northeast Community College since February of 2010 in various roles and most recently as the director of institutional effectiveness. This position works directly with the president to execute the mission and vision of the college through organizational development and implementation of the strategic plan, provides vision and oversight in administrative assessment and continuous improvement efforts, coordinates strategic initiatives and special projects, and serves as the assurance coordinator for regional accreditation. Lindsay has led and contributed to many projects, committees, and workgroups throughout her tenure at Northeast Community College providing a vast background on the programs and services provided at the college. She earned an Associate of Arts in Business Administration from Northeast Community College and a Bachelor of Science in Business Administration from Wayne State College.
---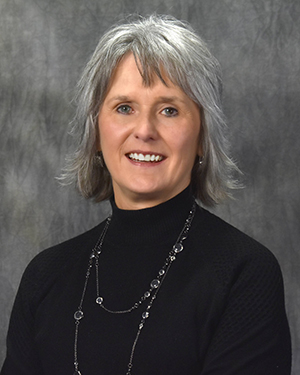 President's Executive Assistant
Diane began working at Northeast Community College in February 1995. As the president's executive assistant, a position she has held since December 1998, she is responsible for providing comprehensive executive support to the college president and serves as the primary point of contact for internal and external constituents. In addition, Reikofski serves as the recording secretary for the Northeast Community College Board of Governors. She earned an associate of arts degree from Northeast Community College.