Eat. Sleep. Learn. Belong
Start Your Success at Northeast
We realize there's more to a well-rounded college experience than attending classes and studying. Whether you are learning a new skill, a future business leader, a young farmer, or a budding journalist, there is something for you here.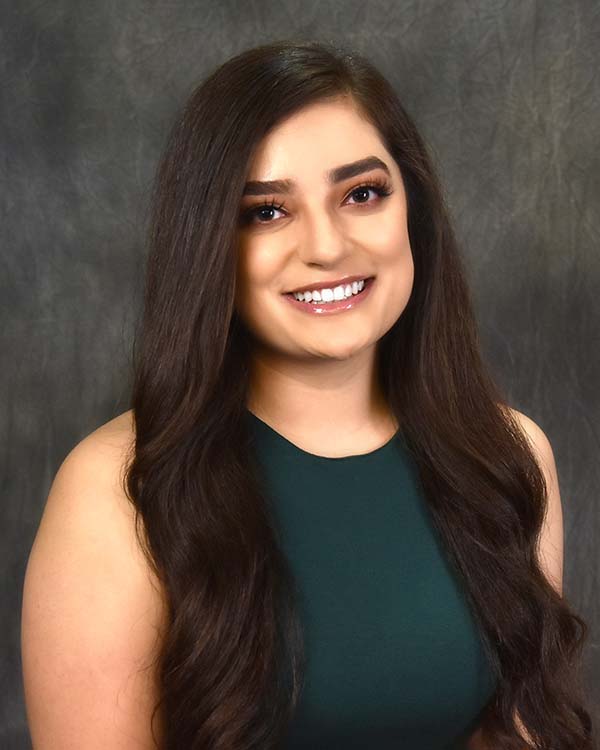 "I wanted to be the first in my family to graduate from high school and then also graduate from college. I have a desire to do something in my life to show my younger siblings that they too can make something of their lives. I want them to be able to follow in my footsteps." – Ashley Pena
2021-2022 Cost for One Year
Approximate Total Cost for One Year of School:
$12,080 - $14,740
Ways to Pay for College
Scholarships
Loans
Grants
Payment Plan - you pay $25 to establish account, it is divided into 3-4 payments per semester
Scholarships - How are They Obtained?
Your counselor at school
Universities offer them
Private Organizations (places of employment)
Grants (donations>
Jonathan Gonzalez

I chose Northeast because of the small class sizes, which made it easy to communicate with the instructors.   

Megan Deleon Ortega

I chose Northeast because there is an excellent nursing program that works best for me. I also wanted to explore a new town that wasn't far from home.

Gabriel Vargass

I chose to come to Northeast because of the clean and friendly campus environment as well as having one of the best HVAC programs in the area. 
You Need to Apply for the FAFSA
Federal
Pell Grant ($650 - $6,495)
Supplemental Educational Opportunity Grant ($500 - $1,000)
State
Nebraska State Opportunity Grant ($500 - $1,000)
Loans: Freshmen ($5,500), Sophomores ($6,500), Subsidized: $3,500; Unsubsidized: $2,000; Interest 3-4%
Who Qualifies for the FAFSA?
Be a US citizen or permanent resident
Have a valid social security number
Be enrolled at least half time to be eligible for Direct Loan Program
Have a High School diploma or GED
More requirements can be found at fafsa.ed.gov or on the Financial Aid page.
Who Can Help You Complete the FAFSA?
Your School counselor -OR- the University where you will go to school
Helpful Terms
What are Credits?
Each class consists of 3 credits

(a few are 4-5)


= three hours a week of class time
Full time student: 12-15 credit hours per semester
Diploma - 1 year = 30+ credits or more
Associate - 2 years: 60+ credits or more
(credits vary)
Types of Degrees:
Certificate = less than 6 months | Diploma = 1 year | Associate = 2 years
Fall Semester:
August - December
Spring Semester:
January - May
Summer Semester:
June and July - classes are every day and fast paced
Explore What We Have For You
Adult Education
The Adult Education Department at Northeast provides multiple course options to support you in your educational journey. Our Adult Education team is committed to providing support services for our students to complete testing and training, improve basic skills, or earn a high school diploma.
Learn More About Adult Education
Continuing Education
Improve your career potential or keep your industry licensure current by enhancing your professional skills and knowledge. Northeast offers a variety of courses that fulfill licensure requirements for various professions. We work closely with regulatory agencies to assure that continuing education courses meet approval guidelines.
Learn More About Continuing Education
Gap Assistance
The Gap Assistance Program creates opportunities for qualified students who would not be eligible for federal financial aid because they are not enrolled in courses for credit that lead directly to a degree
Learn More About Gap Assistance
In-Person and Online Support Services
Credit Transfer Options
NO MATTER WHERE YOU ARE IN YOUR LIFE, NORTHEAST IS HERE FOR YOU. WE'LL HELP YOU APPLY YOUR PAST TO BETTER YOUR FUTURE.
Get your degree by earning credits for the skills and knowledge you already have: the perfect solution for busy adults. If you've already earned college credits, you could apply eligible credits toward a degree with Northeast. Show us what you've completed, and we'll help you chart out a degree program to finish what you've started.
We have worked hard to establish transfer agreements to make the transition easier. Use the transfer guides on our website to find out how a specific program from one of our college articulation partners will transfer into a specific Northeast degree program.
Take The Next Steps
Getting ready for college can be easier than you think. The following are next steps to preparing for a career, increasing your value to your employer, ensuring you meet your licensure requirements, and helping you to achieve your professional or personal goals.