Launch Your Cybersecurity Career In Only 6 Months with our Cybersecurity Bootcamp
Life can throw curveballs and sometimes obtaining a college education via traditional means isn't an option. With our accelerated Cybersecurity Bootcamp, you can obtain the skills needed for an entry level job in cybersecurity. Stop putting your dreams on hold and enroll in our cybersecurity bootcamp.
What is it and who is this for?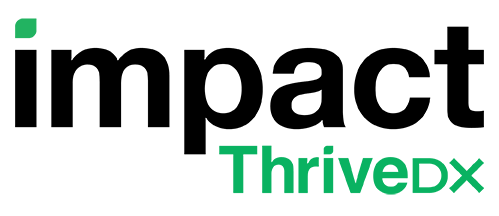 Cybersecurity Bootcamp (powered by ThriveDX) is a fully online accelerated training program, meeting only twice a week, designed to successfully prepare people with little or no background in IT for entry level jobs in cybersecurity, a highly in-demand and lucrative career path. Developed around hands-on learning, the program focuses on the key skills sought by employers. The Bootcamp prepares you not only with technical knowledge, but with the essential skills required for a successful career in cybersecurity.
Why Cybersecurity?
With the rate of cyber-attacks reaching record highs, there is an urgent need for workers in cybersecurity. The field has had 0% unemployment for nearly a decade, and forecasts 35% job growth throughout the next year. With plentiful opportunities and competitive compensation, an accelerated Cybersecurity Bootcamp is the best way to gain the necessary skills to fill these positions.
BOOTCAMP DETAILS
Enrollment for Cybersecurity Bootcamp is now open with training starting soon. The program will take 6 months to complete and is all online. Class will meet virtually 2 days per week for 4 hours and the rest of the program will be self-paced.
Cybersecurity Roles
There are multiple options for cybersecurity roles
Common Job Titles: Cyber Defense Forensics Analyst, Digital Forensics Analyst, Cyber Crime Analyst
Top Skills Requested: Computer forensics, threat analysis, network defense, system administration, encryption
Common Job Titles: Cybersecurity Analyst, SOC Analyst, Info Security Analyst, Network Defense Technician
Top Skills Requested: Network defense, vulnerabilities assessment, data management, info assurance, incident management
Common Job Titles: Incident Response Analyst, Intrusion Analyst, Security Monitoring Analyst, Computer Crime Investigator
Top Skills Requested: Incident management, network defense, information systems, digital forensics, threat analysis
Common Job Titles: Network Systems and Data Communications Analyst, IT Specialist, Network Analyst, LAN/WAN Admin
Top Skills Requested: Network management, information technology assessment, operating systems, system administration
Common Job Titles: Cyber Defense Infrastructure Support Specialist, Intrusion Detection System Admin, Network Security Specialist
Top Skills Requested: Network defense, information systems, incident management, network security, encryption
How Does It Work?
During the Bootcamp
Blended model combining in person and self-paced learning
Accelerated streamlined curriculum
Career services and support