Happy Holidays
Wishing you all the best this holiday season. Season's greetings from Northeast Community College.
Holiday Wishes & Memories
Caio - Student

These photos are from the new year, my family has a tradition to spend the holidays together. On Christmas we all exchange gifts and participate on a secret Santa. On the new year we usually go to the beach together to see the fireworks. My aunt has a house in front of the beach and on the holidays, we always spend some days there before and after the new year.

Jim – Director of Public Relations

I enjoyed a visit with Santa in my younger years.

Amanda - Vice President of Student Services

Childhood Holiday Memory - My favorite memory is going caroling as a family. My grandparents lived in Kohles Acres along the lake, so my grandparents, aunts, uncles, and cousins would bundle up and walk to all their neighbors houses to sing carols on their front doorsteps. I have wonderful singers in my family, so to my ears as a child we sounded amazing. The neighbors were so grateful. I remember feeling so appreciated and also a little like a rock star!

Jessica - Associate Vice President of Human Resources

I enjoy taking my kids to see Santa

Merri - Director of Extended Campus

This is my most beloved tradition from my childhood: My favorite holiday tradition was Christmas Eve. We always ate tater tot casserole on paper plates for dinner (because there was minimal clean-up involved after the meal), and then we opened presents as a family. Later in the evening, we all dressed up and attended Midnight Mass. We always went early so we could listen to the beautiful Christmas songs in church. When we came home around 1:30 am, it was time for our Christmas feast. We had a very large meal of ham, scalloped potatoes, salads, rolls, and pies, along with a green sherbet punch. We ate way too much, and then settled down for sleep several hours later. We definitely slept in on Christmas Day!

Caio - Student

The color of clothes worn is importance. Each color has a meaning, so the color you are wearing when it is midnight of the new year is what you will wish in that year. White – peace; Blue – health; Green – hope; Yellow – money; Red – love; Pink – passion; and others.... Fun fact: people believe the more you wear a color the greater are the chances that your wishes come true

Jennifer - Executive Director of Marketing and Recruitment

Every year we all gather at my parents' home to bake Christmas cookies. We divide them up so each family has cookies to take home and share with others. It gets us all in the Christmas spirit. Pictured are my sons Evan and Aden with their cousins Sarah and Ben.

David - Event Coordinator

Hello! I would like to share a holiday tradition that the Bliss family has had for generations. Our family has a recipe that has been shared with me by my parents in making a holiday treat that really brightens up our Christmases. It's a recipe for pfeffernuse cookies that calls for pure anise oil. The Americanized name is peppernuts. The cookies are made by forming dough made with anise oil, sour cream, butter, flour, eggs, Karo syrup (dark) and spices. The Karo syrup is heated to a soft ball candy stage and added to the flour mixture with chopped walnuts. The dough is so thick that you need to mix it by hand. Once the cookie dough is formed, a small portion is rolled out taking the shape of a pencil the size of a rope. From that, eat "nut" is cut to form the cookie. An entire batch will take about 5-6 hours to bake. Aromatherapy abounds!! The bottom of the cookie will have a bit of a shine to it. The cookies are crunchy and hard but last for a long time. Once finished, the cookies are stored and given as gifts. I'm told that Amish women made these cookies to keep their children calm at church. We try to make them every year. It's quite an ordeal making that many cookies but it's a tradition that we love to do.

Lisa - Early Childhood Education Instructor

Christmas Greetings from 1959!

Carol – Director of EMT Paramedic Programs

Christmas Bingo on Christmas Eve - Everybody brings a gender-neutral gift for less than $20 which starts with the selected letter of the year or topic. This year it's "As seen on TV". Every time you get a bingo you can pick or trade a gift play continues until everybody's bingo card is full!

Matt - Academic Support Coordinator

My family has the tradition of watching the movie "Christmas Vacation". It is our favorite Christmas movie, and the best by the way. We love to sit on the couch, get our popcorn, and enjoy time together.

Terri - Director of Career Services

In 2021, Terri, Lowell, Kelsey, and Candace celebrated Christmas in Cancun. All I want for Christmas is a real good tan.

Carol – Director of EMT Paramedic Programs

Christmas Wake Up Song. Christmas morning the kids woke us up by singing a not so in tune Christmas Carol like "Oh Come All Ye Faithful," "Joy to the World." We pretended to sleep until they got thru the entire song!

Makala - Director of Early College

One tradition we started with our kids a few years ago is hiding the pickle! The kids look for the pickle ornament hidden deep in the tree, and whoever finds it first gets a little prize! The pickle is hidden over and over throughout the holiday season! The pictures are of Max, Claire and Charlotte looking for the pickle and the winner, Claire, after finding it.

Amanda - Vice President of Student Services

Tradition - The first year my family and I moved into our house in Wausa, we found out our neighbor went ALL out decorating their house for Christmas. We just had a couple strands of lights on our porch and figured that was good enough. Then we realized that during the annual Christmas in Wausa event a trolly drives around town going past the houses with the best Christmas lights. This of course included our neighbor's house and our not so decorated house. Ever since that first year we make sure to add a few more lights or decorations to our house every year, while we can't compete with our neighbor's beautiful display, we can at least join in the fun!

Jill - Director of Marketing

Six years ago after kicking off the holiday season at a light parade, my oldest daughter was born later that night. Now, each year we celebrate her birthday during the day and wrap up her party by attending the annual light parade. Pictured are my children: Braxton, Kennedy and Josie.
Celebrating The Holidays Around The World
December is a month of celebration for many around the world. During the month, Christmas, Hanukkah, Kwanzaa, Boxing Day, Omisoka, Bodhi Day, Pancha and Ganapti are all celebrated in unique ways. Plan to visit our holidays around the world display on the Norfolk campus located in Union 73 upper level now through January.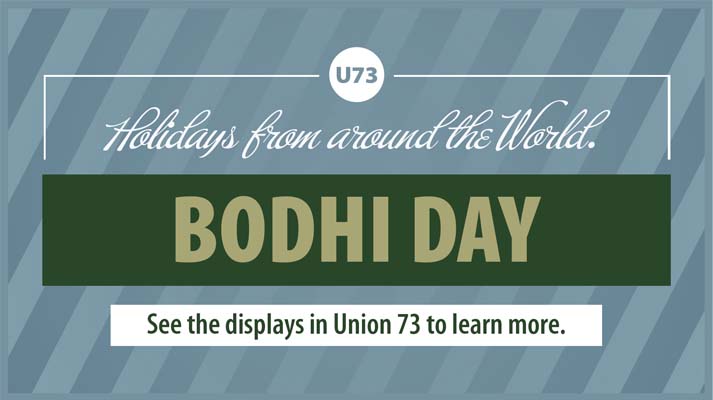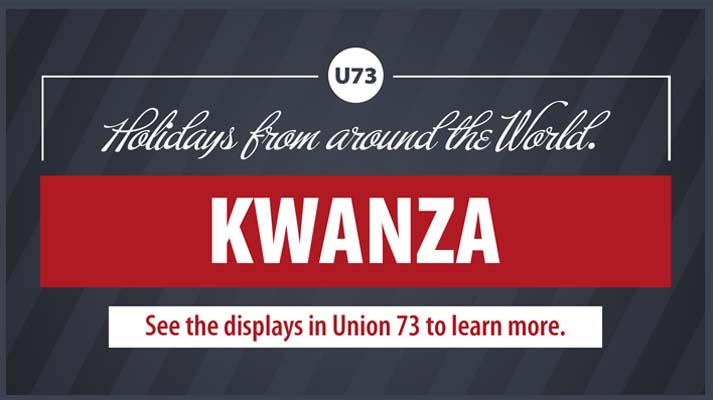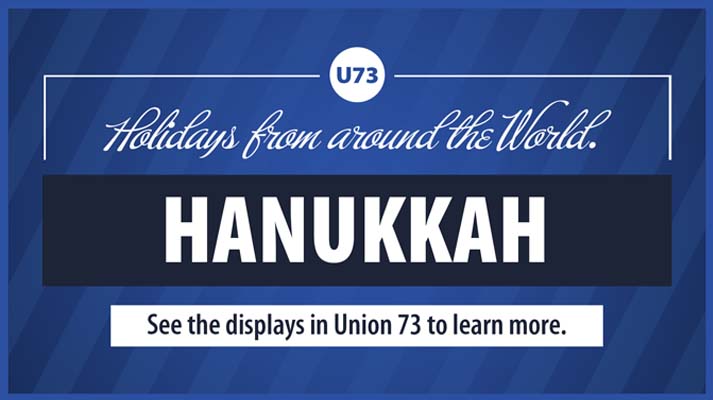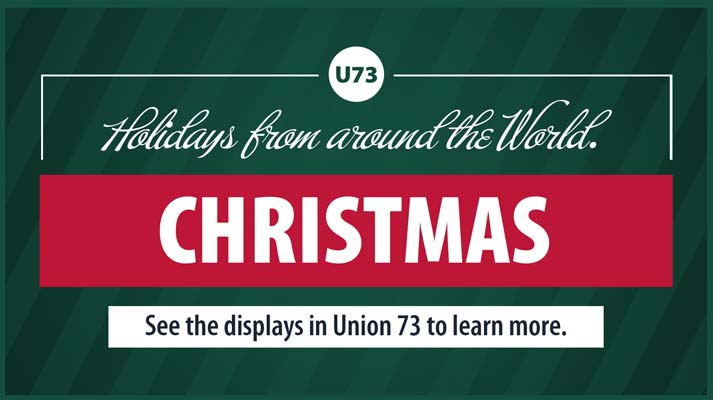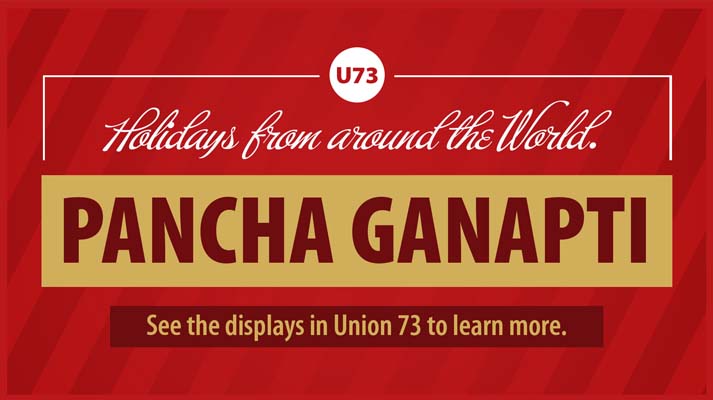 Annually, Northeast Community College welcomes students from around the world to our campuses. Our Global and Multicultural Engagement team support our international students to ensure they immerse themselves in the U.S. culture and life in rural Nebraska. This year we welcome 79 international students to Northeast from the following countries:
Australia
Bahamas
Benin
Brazil
Canada
Chile
Columbia
Congo
Denmark
England
France
Germany
Ireland
Macedonia
Malawi
Mexico
Netherlands
Nigeria
Philippines
Scotland
South Africa
Spain
Switzerland
Tasmania
Trinidad & Tobago
Zambia